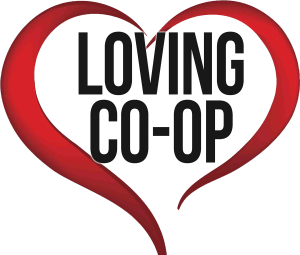 The purpose of Loving Co-Op is to support compassionate organizations so they can do more, be more while reaching a wider audience. Our goal is to help reduce human, animal & environmental suffering by helping organizations that are in-line with these goals. We offer support for those working towards a better world by providing a variety of resources and skills to these amazing non-profit organizations and compassionate companies.
We provide services & support in these areas of expertise:
IT
Google Adwords/ Bing/Yahoo/Facebook Ads
Web Design
Graphic Design
Photography
Writers
Editors
Videography
Plant-Powered Health/Nutrition Coach
and much more!
Features of Loving Cooperative: We will be supporting positive, loving and compassionate companies in many ways but here are a few things we are starting with:
Grants: We offer private grants to organizations we feel fit our criteria. Each organization that receives a grant will get a certain number of hours of hours with a trained professional in the field that they are needing. Learn more about our grants. 
Web Hosting: We offer completely free web hosting grants for both For-profit and non-profit organizations who are making a positive impact for our world. Non-profits have a lot of great free options which we can assist in setting up.
Support for For-Profits & Non-Profits: We also want to make sure that companies which are for-profit but are building a better future such as companies like The Gentle Chef, Fauxmage, and Miyoko's Kitchen are equally supported.
Skilled Compassionate People Database: We will build a database of amazing compassionate people who can be hired for paid work in their field of expertise. As long as they continue to volunteer a minimum of 5 hours a month, they will receive this benefit plus other perks like knowing that they are changing the world and free tech software.
Business planning and mentorship: We really will work hard to help our Loving Co-Op organizations grow by connecting them with other businesses and share insight to  help them thrive. We are an organization that provides the tools and skills to grow exponentially. We remove limitations in thinking and business practices which can easily foster 100% or more year over year growth for a company!
Apply for Grant: If you would like to be a partner with us please fill our our grant request form.
Apply to Volunteer: Do you have a skill which you would like to share? Our volunteers give as much or as little time as they can afford. Please contact us at josh@lovingcoop.com to get started in giving back to help create a more beautiful world 🙂
Showcasing Compassionate Companies: Each company that we work with has the unique quality of wanting a better world and they all are creating this better world in different ways. You may use our catalog to find great companies and businesses to work or volunteer for. View our portfolio of clients. 
Showcasing Compassionate Individuals: All of our volunteers will be able to post up a bio with information on their skills and contact information. The goal of this will be to build a resource of amazing compassionate people who are working to build a better world. Each individual has agreed to volunteer a minimum of 5 hours a month to be included on this list.
The purpose of this site is to showcase loving and compassionate individuals who want to help the world. If you are a for-profit company in need of skilled staff, you may use our directory too.